Image above by naobim from Pixabay
10 Best Sound Machines For Sleeping – 2020
Do you know why sound machines for sleeping are so popular?
"It has been estimated that over 20% of adults suffer from some form of sleep deprivation. Insomnia and sleep deprivation are common symptoms of depression and can be an indication of other mental disorders.
The consequences of not getting enough sleep could have dire results; not only to the health of the individual, but those around them as sleep deprivation increases the risk of human-error related accidents, especially with vigilance-based tasks involving technology." – Wikipedia
This page contains affiliate marketing links. We may get paid a commission on the sale of a product or service recommended here. This does not change your price, you pay what the vendor advertises.
How's your sleep? Do you wake up completely refreshed after 8 hours of deep sleep every day?
No?
Years ago I often had to put my baby into the car and drive around for an hour or more and finally his deep sleep blessed us both. Then I could go back home, and with the car still on, I could read a good book or get some shut eye myself.
The vacuum cleaner worked too, until my child got too big to fit in the 'snuggy' baby carrier.
Within a few years it was me who needed better sleep! The stress and anxiety of being a working mom did not shut down at night. The city seemed to be getting noisier at night with sirens and helicopters.
Yet I love to leave the window open a bit when I sleep.
You too?
I used some videos from You Tube for a while. The sleep help music is good – and their claims are wild.
They will repair your DNA and erase all negative vibrations harbored deep within your mind. 🙄 .
Anyway, they will help you sleep. Until you lose your internet connection, or it starts buffering. Then suddenly you're wide awake!
It is so worth it to get a good sound machine that you have control over, don't you think?
 The number one choices are from the company discussed directly below.



Adaptive Sound Technologies, Inc., (ASTI) is the creator of Sound+Sleep SE, the world's most advanced sound machine.
This machine produces sound profiles scientifically configured to effect relaxation, renewal and deeper sleep.
Customers have chioice from a selection of white, pink or brown noise programs. Other familiar sounds like ocean, the rain, and other natural sound compositions block indoor and outdoor noises that can prevent or interrupt  a healthy night's sleep.
Sound+Sleep SE also provides a patented adaptive sound sensor, which uses a built-in microphone to listen to the user's environment and dynamically change the volume based on ambient noise levels.
Take a look at the two models below (out of five selections).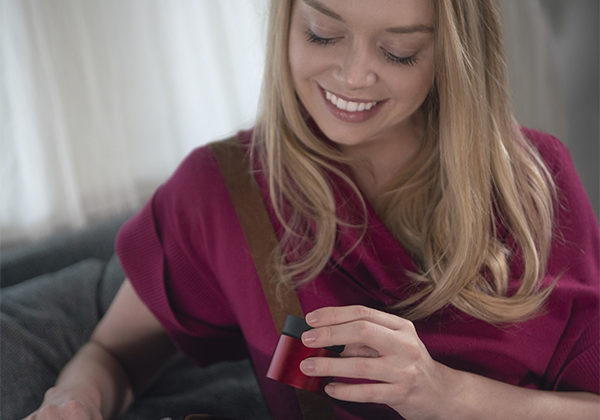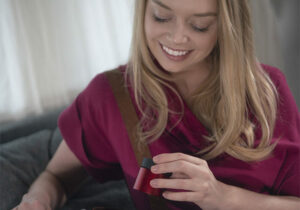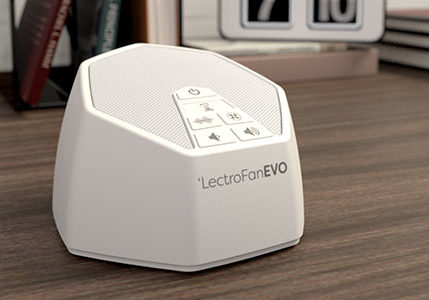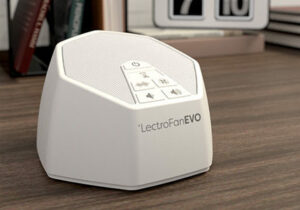 CLICK ON THE PICTURES TO SEE MORE NOW.
Best Online Shopping Guide is a participant in the Amazon Services LLC Associates Program, an affiliate advertising program designed to provide a means for sites to earn advertising fees by advertising and linking (AL= Ad Link) to Amazon.com. As an Amazon Associate I earn from qualifying purchases.
For the following products, CLICK through on each item, and go to Amazon to see today's prices and deals.
Somnox Sleep Robot – Robotic Stress Reliever with Washable Sleeve (Grey) – Compatible with iOS and Android
AL
Here is a video presenting the Somnox Sleep Robot.
When I read about people's struggles with insomnia I really want to help them. I suffered from it for years before I realized how important it is to find a solution for it.
Insomnia induces a cascade of negative cellular and hormonal reactions that cause:
Weight gain

Inflammation

Degenerative disease – via inflammation including cancers

Mental fog

Increasing anxiety
Do you ever lie awake at night:
Thinking about all the worst thoughts you ever had?

Feeling remorse about something that wasn't your fault, or couldn't prevent?

Convinced you are the worst parent/sibling/friend/employee?
Those are some of the things people have shared with me about their ongoing insomnia, during the hours when their brains should be detoxing and resetting for the next day.
WHAT IS THE SLEEP ROBOT?
This sound machine for sleeping, and brain training machine,  is the world's first Sleep Robot. A group of robotics engineers developed it, in collaboration with Royal Auping, Europe's leading circular mattress company.
The Sleep Robot provides:
Relaxing breathing rhythms

Adjustment to your breathing to a different breathing pattern

The Sleep Robot gradually slows down your breathing

This makes you calm down, and makes it easier to fall asleep

Gives you a point of focus, redirecting your thoughts from stressful ideas

Soothing sounds that help you fall asleep

Sounds will turn off as soon as you are asleep

Programming for your your personal preferences are provided through the companion app on iOS and Android, making sure you get a customized approach to a good night's rest
It may take one to three weeks for your sleep habits to thoroughly transform.
Huso Home Frequency and Sound Therapy Machine – Helps Improve Sleep, Reduces Stress, Aids Mental Clarity and Focus
AL
This system comes with headphones and sticky pads for use on specific meridian points.
If you have any experience with acupuncture, acupressure, or Reiki healing, you already understand this machine,
But customers who don't have that background in their healing methods (for themselves or their patients) give this machine a full FIVE STAR rating.
It is not a diagnostic or treatment device. Like the other healing sound machines, it promotes relaxation and calming.
One buyer stated that after ten minutes he fell into a deeply relaxed state.
The ever- increasing cycle of bad sleep, and then less and less sleep can be reversed. The HUSO is unique in the following ways:
HUSO begins with the human voice using the time tested and true power of song and sound

Delivers beneficial, uniquely enhanced human toning sounds in lossless mode through headphones as well as through pads placed on major acupuncture meridians

Results in a natural healthy vibration frequency in your body

Counteracts the harmful EMFs (electro-magnetic fields), toxins and stress you are exposed to during the day

Re-balances your system leaving you with a clear head, improved health, better sleep, and a feeling of calmness and well being. In only a few minutes
The vendor NOTES: "Commonly known in the medical field as contraindications, people with the following conditions should only use HUSO after consulting with their physician: Seizure Disorders; Severe Panic Disorders; Severe Autistic Spectrum Disorder; Implanted Electrical Devices; Recent Head Injuries"
PEGASI 2 – Smart Light Therapy Glasses, Improve Your Sleep in 7 Days, Feather-Light, Research-Backed Blue-Green Light, Boost Energy, Beat Jet Lag (White)
AL
These light weight glasses are worn before sleep, in the evening.
They are light filter glasses.
It takes approximately one week to change the body's sleep cycle and melatonin production, using these glass (which also come in black).
If you suffer from SAD (Seasonal Affective Disorder) you can replace that huge box of lights with these simple eye glasses.
If you travel frequently, these are handy, light to carry, and can help decrease the Jet Lag faster.
The technology is a result of 10 years research achievement of the Johns Hopkins University School of Medicine.
Through the patented light-emitting module, the PEGASI filters the harmful blue light, leaving the beneficial wavelengths (between 475-480nm) to be absorbed by your eyes.
These blue-green light wavelengths stimulates melatonin production, which then gives your brain the signal that it is time to sleep – thus  solving sleep problems scientifically.
Can You Benefit From PEGASI ?
Are you looking to:
Improve sleep

Go through life with more energ

y

Get better sleep from your day sleeping (on night shift?)

Transform your disrupted sleep schedule

Regulate your mood disorders

Resolve your jet lag during travel 
The 4.4 star rating is noted because of the light weight, portability, and effectiveness. 
Sound Oasis Stereo Bluetooth Sound Machine for Sleep and Tinnitus Masking, 20 Non-Looping Soothing Sounds Plus Pink Noise
AL
It's so small! And look what you get:
A rich bass stereo Bluetooth sound machine.

20 options for sounds including Pink Noise.

Choose from the provided sounds or Bluetooth stream music your own playlists from your Bluetooth enabled device.

Bluetooth 4.0 with 30' range with 2 x 10 watt speakers with >80 dB volume.

Headphone jack, Auxiliary input jack, Hands free telephone use,

Sleep sensitive indicator lights that turn off after 10 seconds

All regular play modes and volume buttons. Built-in rechargeable lithium battery (3.7 V, 4,000 mAh).

Is easy for travel – weighs 1.5 lbs (676 grams)

Durable aluminum construction

Can be used as a speaker

A rechargeable lithium battery is included
Described as "best of" its category, this sound machine for sleep gets 66% FIVE STARS.
TWO Sound Oasis® Tinnitus Sound Therapy System® S-680-02
AL
The vendor states:
"Our Sound Oasis group is the world leader in sound therapy systems (otherwise known as "white noise" machines or sound machines). We are passionate about helping you sleep, relax, manage tinnitus or just enjoy more privacy. Our superior nature sounds are authentic, recorded in the wild sounds. We work extremely hard to provide you the best results possible, so we also offer a multitude of sounds that were composed by world leading sleep therapy experts and musicians. We combine these superb sounds with our patented technology (such as our exclusive sound card and Sleep Enhancement technology) to deliver a superior sound experience solution for you.
Our newest Tinnitus sound machine gives you the best selection of sounds developed for Tinnitus relief plus the ability to customize the sound list to your preference. We've taken one of our most popular sound machines, reinvented it and made it better than ever."
The wake up alarm is a gentle chime. The unit has global plug in capacity, plus a USB connector.
If you are sensitive to sound quality you will enjoy the real nature sounds and musicianship that has gone into this product.
Sound+Sleep SE Special Edition High Fidelity Sleep Sound Machine with Real Non-Looping Nature
AL
This device has the following features:
Over 60 soothing, calming, non-repeating sound environments for better sleep, relaxation, and sound masking

Adaptive Sound detects changes in the noise level around you and increases or decreases volume accordingly


  You can run the sound all night long, or set the timer to gently turn off after 30, 60, 90, or 120 minutes

Front panel lighting automatically dims for distraction-free rest

Dual USB power ports

Audio input

 A headphone jack

in case your partner/house mates don't want to hear it

The following article has some useful information. 
"Sound Machines Prove Sleep Makes A Difference by Melissa Nathans
Working to keep your family going and everything at the office running as it should, you may be neglecting the one thing you need most. It's your personal sleep! Unfortunately, with all the things you need to do in a given day, it is easy to lay awake at night tossing and turning, unable to get to sleep. The least little noise and you're wide awake, mind racing, and the next thing you know it is morning.
You can choose to let those little bumps and thumps in the night make you dependent on caffeine for the rest of your natural life, or you can take steps to get a good night's rest. You can buy a sound machine to fill your bedroom with soothing noises that drown out the little night noises that are currently keeping you awake. Inexpensive and proven to be effective,
sound machines really do make a different.
There are many who doubt the power of sound machines, but the science behind them is sound. When you have a strong sleep routine, you slip more easily into a solid night's slumber than when you allow chaos to reign in the bedroom. Your body recognizes the natural cues that it is time for sleep and starts to trigger the nerve and chemical responses necessary to plunge you into the deepest stages of slumber.
Sleep machines like this also help you feel like you have more control over your sleep life. You can program your bedroom sound machine to project the sounds of waves crashing on a distant shore, or you can opt for the soft sounds of rain falling. You can create the world where you want to sleep, and your body will become conditioned to recognize when the moment for a good night's rest has arrived.
The effects of this sleep conditioning will start to show in other areas of your life. Instead of turning up to work as a walking zombie and staggering through the day, you will be able to show up well rested and ready to cope with the challenges of the day. You will get to the end of the work day and still be able to functionally interact with your family. All of these things are real and reasonable effects of owning a sound machine. The sound machines really do make a noticeable difference.
Melissa Nathans, a sleep expert, recommends trying a sound machine [http://www.sleepwellbaby.com/Sound-Machines-s/8.htm] or using a
white noise machine [http://www.sleepwellbaby.com/White-Noise-Machines-s/18.htm] for for insomnia and other sleep problems. For more information, please visit
Sleepwellbaby.com and speak to a sleep professional."
Fisher-Price Soothing Motions Bassinet
AL
Here is a fabulous sleep machine for a baby. It provides motion, vibration, and soothing sounds.
No more driving around in the car or vacuuming!
You can go do something that really needs doing, or grab a nap yourself.
This is a godsend for work at home moms and dads. And for busy stay-at-home parents (there is always lots of work to do, right? Even if no one calls it work!).
The soothing sounds only last for thirty minutes. However, if you have the Number One sound machine, you can set it for whatever you need.
Features:
Easy assembly

Soft mattress is removed easily

Mesh sides – a safety feature for easy breathing

SNOOZ White Noise Sound Machine – Real Fan Inside for Non-Looping White Noise Sounds – App-Based Remote Control, Sleep Timer 79.99

AL
Peaceful, non-looping white noise from a real fan (without the cold air)
Travel friendly, portable design
Fully adjustable tone & volume (10 settings) for babies, kids, adults, and even pets

Applications include for office distractions, city street noise, loud neighbors, snoring, barking dogs, tinnitus, and noisy hotel neighbors

Optional companion app includes remote control, programmable automatic on/off scheduling timer, night light, and first-ever nursery calibration to protect baby's ears (available for iPhone and Android)
SNOOZ uses an ultra-efficient brushless DC motor so it uses the energy equivalent of a 6W LED bulb. That means the annual power consumption of SNOOZ is 98% less than that of the average box fan.
No more pointing a fan away from you or your children in the cooler months.
Zidoo Eversolo Sleep Therapy Sound Machine, Natural White Noise Machine, Sound Spa Relaxation Machine for Baby Adult and Traveler
AL
You have TEN HIGH QUALITY NATURAL SOUNDS: Wind; included are a crackling Campfire; Rain; Thunder; Ocean; Stream; Bird Twitter; Summer; Farm;Cafe,

NO CLIP LOOPING: The Ten White Noises were specially arranged without any clip looping, to give you uninterrupted hours of sleep
WIRELESS BLUETOOTH SPEAKER SYSTEM: The sleep therapy sound machine enables listening to any music from your favorite playlists through your mobile device or other music player

Sounds can be mixed providing much variation
AccuMed White Noise Machine for Sleeping, Baby, with Natural Fan, Night Light, Variable Volume – High Fidelity Sound Machine
AL
For those who love a plain white noise, this device gets a four plus star rating.
It is small, light, and easy to take traveling. Please note, there are no global adapters.
Appreciation is expressed for use with babies and small children.
Here is the adapter you can purchase if you are a global traveler:
Ceptics European Travel Plug Adapter, Ceptics Europe Power Adaptor Charger Dual Input – Ultra Compact – Light Weight – USA to any Type C Countries such as Italy, Iceland, Austria and More (CT-9C)
AL
Your Healthy Solution for Getting Better Sleep, A Privacy Bubble, And Relaxation
Do you have a home office, a large family, or a house full of college room mates?
You need to get away, right? But few of us have that luxury. We have to adapt.
Quiet your mind and relax with the AccuMed Classic White Noise Machine. With a dual speed natural fan and specially designed acoustic housing, you can create a fully customizable soothing sound.
This natural sound conditioner is equipped with 18 LED lights to give you the exact lighting you need. Turn on the lamp with the tap of a button. Press and hold the lamp switch to decrease or increase the light.
Create your own sound haven and chill while you study, read or sleep. With control over your immediate environment you will greatly improve the quality of your life, and your achievements.
Can Sleep Deprivation Effects Make You Foolish? by Elaine W. Cooper
Sleep deprived people suffer from multiple disturbed functions; physical, behavioral, emotional, intellectual. Here we will focus on intellectual and cognitive faculties that are known to be impaired by sleep deprivation. Studies have shown significant Sleep deprivation effects on cognitive functions like memory, reasoning, logical analysis and problem solving.
People who suffer from sleep deprivation effects have decreased creative ability i.e., when they face a new problem they produce only standard and cliche solutions. Also there is a notable decrease in the ability to concentrate, in performance speed and accuracy, and in short memory capacity, which is reduced notably under insufficient sleep, and this affects problem solving. That keeping facts and data in a short term memory is essential to solving complicated problem. Reducing thinking speed, and difficulty in doing quick logical analysis are also serious sleep deprivation effects on cognitive functioning. All these effects create real problems in decision making – as a famous Insomniac – Bill Clinton said: "Every important mistake I've made in my life, I've made because I was too tired."
Thus sleep deprivation effects have significant negative influences on academic performance, problem solving, decision making, and more. Sleep is a very important condition for cognitive functioning, in all ages, and it must not be overlooked. The major mistake students do while studying for exams is to stay up all night in order to memorize more. If you learn a new skill or studying for exam just be aware to get enough sleep. Your memorization gets much better in your sleep, Isn't it great? Go to sleep, your grades will be higher.
It seems that sleep deprivation effects have negative impact on almost any mind faculty.
putting it simply, they do make you fool. Imagine that, sometimes the difference between being smart or a fool is only a matter of getting enough sleep. Don't neglect your sleep.
Insomnia is not a life sentence. For more information, tips and advice visit [http://www.sleep-deprivation-effects.com]
Links in the article were un-linked at source.