10 Best Pointe Shoes Beginners Should Get Fitted Properly
The best pointe shoes beginners need are the pink satin pointe shoes that have been fitted properly.
If you're in a hurry right now CLICK HERE for a whole page of pointe shoes beginners want to browse.
I wrote the following passage years ago, and the information still applies. 
"Being able to dance ballet in pointe shoes is the result of years of careful practice. Young dance students in their first ballet class have visions of tutus and pink satin pointe shoes as they struggle with their first battment tendus, or ballet foot exercises.
While every ballet exercise is a workout involving posture, balance and turnout, every single pointing of the foot contributes to that day when the students go to the ballet store to seek exactly the right fit in pointe shoes. And when you get to the ballet store, so many pointe shoes!
Years before you get to the dance wear store to find the right pointe shoes, have you missed any opportunities to prepare?
You can prepare the best with The Perfect Pointe Book." – full article here.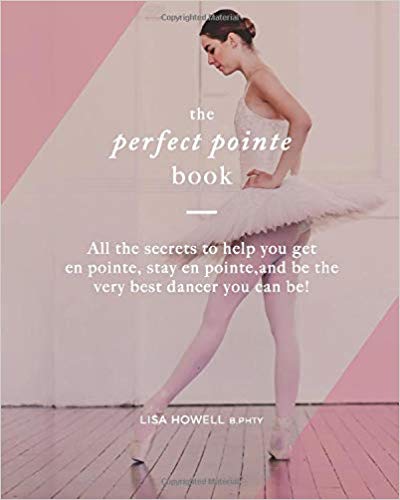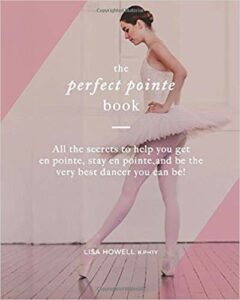 Best Online Deals For Today is a participant in the Amazon Services LLC Associates Program, an affiliate advertising program designed to provide a means for sites to earn advertising fees by advertising and linking (

AL= Ad Link

) to Amazon.com. As an Amazon Associate I earn from qualifying purchases.
Bloch Women's European Balance Multi-colored Pointe Shoe, 6.5X3
AL
Fabric: Satin; Diagonal side seam which reduces satin creasing

Tapered box with less internal space for the toes which creates a snug and secure fit-

er- may I add this is not a good thing unless you have a narrow or compressible foot type, as described in the article below



The European Balance has a curved last that follows the natural contours of the foot, providing comfort and injury protection-

er – every dancer knows that her footwork will contour the shoe to her feet



The exterior of the shoe has a more streamlined appearance without losing the width of the platform –

word salad, which dance students will recognize




The shoe has open throat line of the vamp shape, and the elastic drawstring, creates a streamlined, snug fit

The platform encourages balanced weight distribution and can reduce pressure on individual metatarsals

Ribbons and Elastic sold separately
I'm not intending to denigrate the vendors here. Yet it truly doesn't matter how they want to pitch sale of these pointe shoes.
Ballet students know that they cannot order pointe shoes online if they haven't already been fitted properly for a shoe brand and shape.
That's just the way it goes for toe shoes.

This page contains amazon affiliate marketing links. We may get paid a commission on the sale of a product or service recommended here. This does not change your price, you pay what Amazon advertises.
Russian Pointe Rubin Pointe Shoes, U-Cut Flexible Medium Shank – Size 37, Width 5, Vamp V2
AL
Lightweight and quiet with a sleek pleatless toe platform, non-slip leather sole and excellent stability, Rubin is best suited to the less-full foot with square to slightly tapered toes.

Rubin features a wide toe platform, low crown and fuller heel shape for the foot with less taper from metatarsal area to heel.

Pre-arched construction throughout the shoe mimics the shape of the foot on pointe.

Next-generation shanks provide flexibility and durability.

U-Cut with drawstring.
Grishko Adult Nova Pointe Shoes with Medium Shank 5XXXXX
AL
There a few other sizes available.
Bloch Women's Aspiration Pointe Ballet Flats
AL
"Bloch employs a pointe shoe manufacturing method known as turnshoe. Bloch pointe shoes use three different recipes of paste in the toe box. The standard paste, "paste A", is a firm, hard paste, that was formulated to withstand varying heat and humidity. "Paste B" is more malleable and thus allows the shoe to more quickly mold to the shape of the foot; because of its high malleability, this paste breaks down (i.e., shoe structural support degrades) faster than paste A. A third recipe, known as "TMT™" or "Thermo-Morph Technology" paste, is a heat activated material that allows the shoe to be molded to the foot when subjected to directed hot air from a hair dryer that it sparked the creation of a full range of dance footwear and dance fashion products. The brand grew rapidly and over time became the BLOCH we know and love. Today, BLOCH has a reputation as one of the most trusted in the industry and is still fulfilling the promise made by its founder close to nine decades ago; "to make the most comfortable dance shoe in the world".
Capezio Cambre Broad Toe #3 Shank Pointe Shoe
AL
Capezio Women's 176 Contempora Pointe Shoe
AL
Freeds Adult"Classic Professional" Hard Pointe Shoes SBTCPH
AL
Here is a wonderful video by Freeds of London, on the making of their pointe shoes.
Now available in "Ballet Brown" & "Ballet Bronze".
Chacott Adult"Veronese II" Pointe Shoes VER Medium Shank
AL
Upper: Satin/Man-Made; Sole: Leather

Very little gap between toe and vamp for better support and molding wingless box molds quickly to the foot

Has minimal break-in time

Medium/Hard Shank Strength

Ribbons included

Good for a

narrow

foot
Capezio Airess Tapered Toe (Firm) Pointe Shoe
AL
Upper:Textile PU/Nylon Sole:PU

Tapered Toe – 6.5 (Firm) Shank

.75 Tongue length

Slight U shaped throat flatters the arch.

Stitched toe construction.

Soft sueded, rose color lining.
Capezio Women's 102 Glisse Pointe Shoe
AL
Capezio's Glisse is a good beginners pointe shoe. The long vamp and wider toe box will keep you more comfortable, while the #3 shank helps you to roll up on your toes more easily.
"In 1887, Salvatore Capezio, an Italian cobbler emigrated to the United States, opened a shoe repair shop near the old Metropolitan Opera House in New York City.[1] He began his business by repairing theatrical shoes for the Met, and transitioned from cobbler to shoemaker when he created pair of shoes for Polish tenor Jean de Reszke in an emergency. His shop soon became a meeting place for dancers who would stop by to discuss their needs and purchase his shoes.
Over time, his reputation grew and visiting dancers would often come to his shop to purchase shoes. One of those visitors, Anna Pavlova, purchased Capezio pointe shoes for herself and her entire company during her first tour of the United States in 1910, thereby helping Capezio establish wide public visibility.
From 1940 Ben Sommers was president of the company until his death in 1985. He used his position to promote and support dance and performance art, establishing events such as National Dance Week in 1978 and in 1957, the Capezio Dance Award. Under Sommers's tenure, in 1941, Lord & Taylor, Neiman-Marcus, and other stores began to market and distribute Capezio footwear.
Salvatore Capezio's family eventually joined him in the business, and today the company is operated by third- and fourth-generation family members. The company now employs modern, computerized manufacturing systems, though its Special Make-up Department continues to hand craft special order footwear." – Wikipedia
Accessories For Your Ballet Training
Topenca Supplies 1 Inch x 50 Yards Double Face Solid Satin Ribbon Roll, Baby Pink
AL
Buy in bulk!
Bloch Women's Warm Up Boot / Slipper
AL
Wahl Model 4232 Lithium Ion Deep Tissue Cordless Percussion Therapeutic Handheld Massager for Feet, Back, Neck, Shoulders
AL
Great for class and rehearsal breaks!
Pointe Ballet Shoes, Sizing, And Your Foot Type
I often read that pointe ballet shoes can be best fitted to 2-3 sizes smaller than your street shoes. The trouble is, that completely ignores the issues of pointe shoe sizing and your foot type.
Pointe shoes, or ballet toe shoes, come in many different shapes and sizes, and street shoes do not.
If you are a pointe ballet beginner and are ready to go and buy ballet shoes, know your foot type before you walk into the ballet store.
Why? Because there are hundreds of pointe shoes you could try on!
Here are some ballet tips that will help.
If you have a "Greek" or "Morton's" foot type, your second toe is longer than your big toe.
This means you must have the strength to keep the second toe long in the pointe shoe.
Using a toe protector such as a gel sleeve on the toe is a good idea, at least until you have developed lots of strength in your toe shoes.
A "V" shape of the vamp, or the cloth covering the foot over the metatarsals, may be a more flattering and comfortable style of shoe.
Try on a few vamp/box shapes and see what feels best.
The "Egyptian" foot is a challenging shape to fit. The big toe is longer with the other toes diminishing in length steeply.
Often the little toe is opposite the ball of the foot. I
In most pointe shoes, this means that it is not even in the box.
This little toe may need taping up as it will be rubbing against the wing, or the stiff outside of the shoe, instead of being tucked securely in the box with the other toes.
Make sure that as you press up through demi pointe, that the big toe joint is not bumping into a too deep box edge, but can bend efficiently.
The "Giselle/Peasant" foot has three or more toes that are the same length. Often toes on such a foot are short, and medium in width.
Some students do not think this foot type is very elegant, yet it is an ideal foot for pointe ballet.
Short to medium vamps are good. This can be a strong foot in toe shoes, and will likely suffer less injuries than other foot types.
The Compressible foot is one which appears quite wide when the dancer is standing. Yet this foot has little muscle structure between its bones, and will easily compress into a narrower shoe than a fitter in the ballet wear store might pick, after seeing your feet.
So always try on MANY pairs of shoes. Do not rush a fitting, or allow anyone else to rush you.
Once you find a shoe that feels fairly good, try half a size different each way – shorter, longer, narrower, and wider, just to be sure.
Point shoe sizing charts are a guide, but only a guide.
After you buy your ballet toe shoes, take them to the dance studio and let your teacher check the fit before you sew ribbons on them.
This way you can be sure that you have the best fit, and you can return the shoes if you don't.
Here is a video walking you through a pointe shoe fitting.
The woman in the video is Lisa Howell, author of the Perfect Pointe Book.
Get your own copy of The Perfect Pointe Book for ballet terms, and ballet barre exercises.
You will get strong enough to start dancing in pointe ballet shoes.
D. Buxton is a writing partner with Vone Deporter, of The Sedona Series, about a surfer girl in pointe shoes.
Follow us on Pinterest!
More material for athletes: